Established in 1995
Since its founding twenty-five years ago, Ayres Punchard has resolutely focused on the provision of truly independent and holistic investment advice, delivered to the highest standards.
Sustainability and ethics in investment have always been an important part of the way that we go about determining the best way to help clients invest their money.
Social and environmental responsibility has become central to our investment proposition, resulting in the launch of our Key To The Future investment portfolio in 2020.
A family-run business, Ayres Punchard was established in 1995 by managing director Chris Welsford, who works alongside his wife and children from an office in their garden on the Isle of Wight.
With more than twenty-five years' experience of constructing portfolios for our clients, we have developed a strong investment philosophy, focused on sustainable investment strategies that our clients can use to achieve their investment goals.
We know that good returns can be made from investing in companies that try hard not to damage the environment and have a positive effect on society, both where they operate and where their customers and suppliers are located, often globally.
Ultimately, good governance in the companies that our clients are invested in is vital to ensuring the security of our clients' capital.
---
Our Investment Philosophy
We believe that the global flow of investment moneys is the key driver in determining our collective response to major issues such as climate change, child labour and modern slavery, pollution, land and resource waste and recycling, all issues that most of us have very strong views on.
Traditionally, investment has been marketed as a way to grow one's personal wealth with little personal responsibility for the wider consequences. It is perhaps the only area where, until now, otherwise responsible, educated and mature individuals have been encouraged, and have agreed, to act in a way that may have significant negative outcomes for people and the planet.
This has happened as a direct consequence of traditional investors and investment professionals, falsely claiming that it is impossible to achieve good returns from investments that screen out unsustainable and unethical activities.
Largely this has been based on the banking sector, mining and oils – the traditionally dirty money that is high-carbon, polluting and damaging to the environment. Yet years of experience, research, evidence and analysis have led us to the fundamental belief that the opposite is true.
Reduced exposure to unsustainable practices and poor corporate governance should expose investors to less risk, with lower volatility and higher returns over the longer term, when compared to traditional investment strategies. In this way, we are able to provide investors with the traditional investment characteristics of income and growth, combined with modern concepts of sustainability, ethics, good governance and social responsibility.
We believe that by focusing on these fundamentals we can deliver better long-term returns in global investment markets. Risk can be reduced and potential returns enhanced by a thorough analysis and understanding of corporate sustainability, through an evaluation of ESG – environmental, social and governance factors.
We also operate an additional screening process, where we regularly engage with fund managers. We challenge them on aspects of their portfolios which we consider to be inadequate for our purposes.
As a firm we have always recognised that many of our clients are vulnerable or can be vulnerable in certain circumstances. We consider ourselves to be professionally experienced, and friendly, towards those suffering from dementia of all types, as well as their family members, trusted solicitors and powers of attorney.
To learn more about what we offer our clients, please take a look at our services, and to discover what we are doing to drive the industry forward in the direction of sustainability and social justice, visit our news page.
---
Meet The Team
Chris Welsford, Managing Director, Independent Financial Adviser & Investment Adviser.
Chris is a graduate of the University of Southampton (1986) with a BSc Hons in Social Sciences Politics.
Chris established Ayres Punchard in 1995 specialising in fees based advice and ethical investing, which remains a core value and a strong part of the investment process employed today.
He joined the UK's first execution-only share-dealing service, Sharelink, as a Client Account Manager on the 20th October 1987, the day after Black Monday.
Chris then moved on to work in IT accountancy sales, before joining one of the last Canadian mutual life insurance companies, Confederation Life in 1992 as a life Underwriter.
In 1993 he joined Laurentian Mildon as a financial adviser and Mentor for their fees based financial planning service.
A Chartered Member of the Chartered Institute of Securities and Investment, Chris is committed to the highest professional standards and also holds the IMC (Investment Management Certificate), and is an IMC member of the Chartered Financial Analysts Society of the UK.
In addition, he holds the Chartered Insurance Institute's CF8 Long Term Care Insurance qualification and is therefore qualified to provide advice to clients and their representatives on matters associated with long-term care fees planning, affairs of the elderly and those in need of, or already under, a power of attorney.
Chris Welsford has undertaken 5 days intensive dementia training: "Communication and Care Giving in Dementia – A Positive Vision" and "Lighting DARC (Dementia Awareness Reaching Communities) provided by Dr. Gemma MM Jones, an internationally known dementia care educator, director of The Wide Spectrum – which develops and promotes dementia education resources and is the founding and current chair of the Alzheimer Café UK.
---
Wendy Welsford, Office Manager and PA to Chris.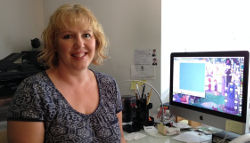 Wendy is a graduate of London's Southbank Polytechnic (1986) with a BSc Hons in the Social Sciences.
She spent most of her working life in the Library Service and was a school librarian until 2009 when she decided to join Chris in the business as his personal assistant and office manager.
Wendy is responsible for the smooth running of the Ayres Punchard back-office administration systems. She works closely with the company accountant, monitoring costs and budgets.
She is also the driving force behind the company's recycling and environmental policies which have resulted in 100% of our office waste being either recycled or composted.
She also managed the sourcing and installation of our photovoltaic (solar) electric generating system which means that almost 100% of our office electricity is generated by renewable energy.
---
Ell Welsford, Sustainability & Ethics Team Leader.
Ell designed and runs the ESG (Environmental, Social & Governance) controversy screening project that we use to help us engage with our selected fund managers.
Ell's work helps us to evaluate the true sustainability of our portfolios and also informs us on themes that may become investable in the future or may pose risks for our investors.
They have written a number of thought papers on issues associated with sustainable development, published in our News Section.
Ell is reading History at University College London.
---
Johannes Welsford, Sustainability & Ethics Research Assistant
Johannes works alongside Ell to research companies and screen them for any potential ethical issues which are raised in our regular engagements with fund managers.
In addition to this, he also assists Wendy in the office waste management, helping to ensure that 100% of our office waste is recycled.
Johannes is passionate about food, with two extra jobs at restaurants on the Isle of Wight, including at the Bonchurch Inn and the newly opened Call It What You Want in Cowes, where he works as a cook.
---
Alex Welsford, Media, Communications and Research Assistant.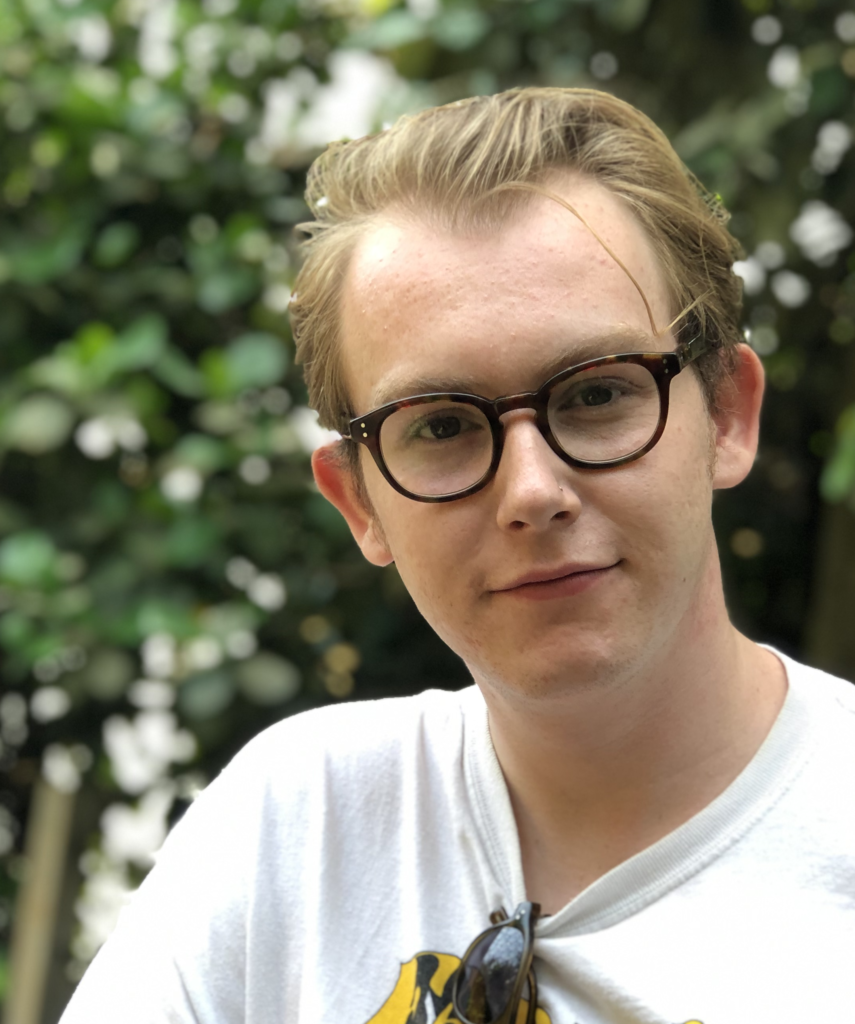 Alex is a member of our Sustainability and Ethics team, carrying out detailed research on the investee companies identified as 'controversial' by our screening process.
Alex also manages our website as well as any additional PR output, writing articles for our News Section.
In addition to working for the company, Alex is a documentary filmmaker and freelance journalist, and is currently reading Journalism at Falmouth University.
---
Thea Welsford, Marketing and Design Consultant.
Thea is a graduate of the University of the Arts London (Camberwell 2013) with a BA Hons in Graphic Design.
She was responsible for the modern development of the company logo and branding – including the graphics for this website. Thea built on the original designs of leading graphic designer, John Williams who in 1995 helped design the company's brand image.
Thea provides her services to Ayres Punchard on an ad hoc basis whilst working as a freelance graphic design artist. She has previously worked for Solent, an advertising agency on the Isle of Wight, leading the design of many of their B2B magazines.
Thea is also a founding member of The Ventnor Fringe Festival.
---